Why I come to St. Andrew's?
"I first visited St. Andrew's because I had been told that the pastor and congregation were concerned about social justice and worked to further it. Then I was impressed by the evident friendliness of both the pastor and the congregation. Reared as a Methodist, I felt that I had come home." E.L.
"Warm, caring, friendly people; community outreach; compassionate Pastor; great sermons." L.W.
"I must come to Church. I have a great difficulty eve thinking about ever missing Church." C.L.
We were lonely and scared and St. Andrew's people took us into their Church and their hearts. Besides, if we didn't come M__ wold put a curse on us!" J&B C.
&nbsp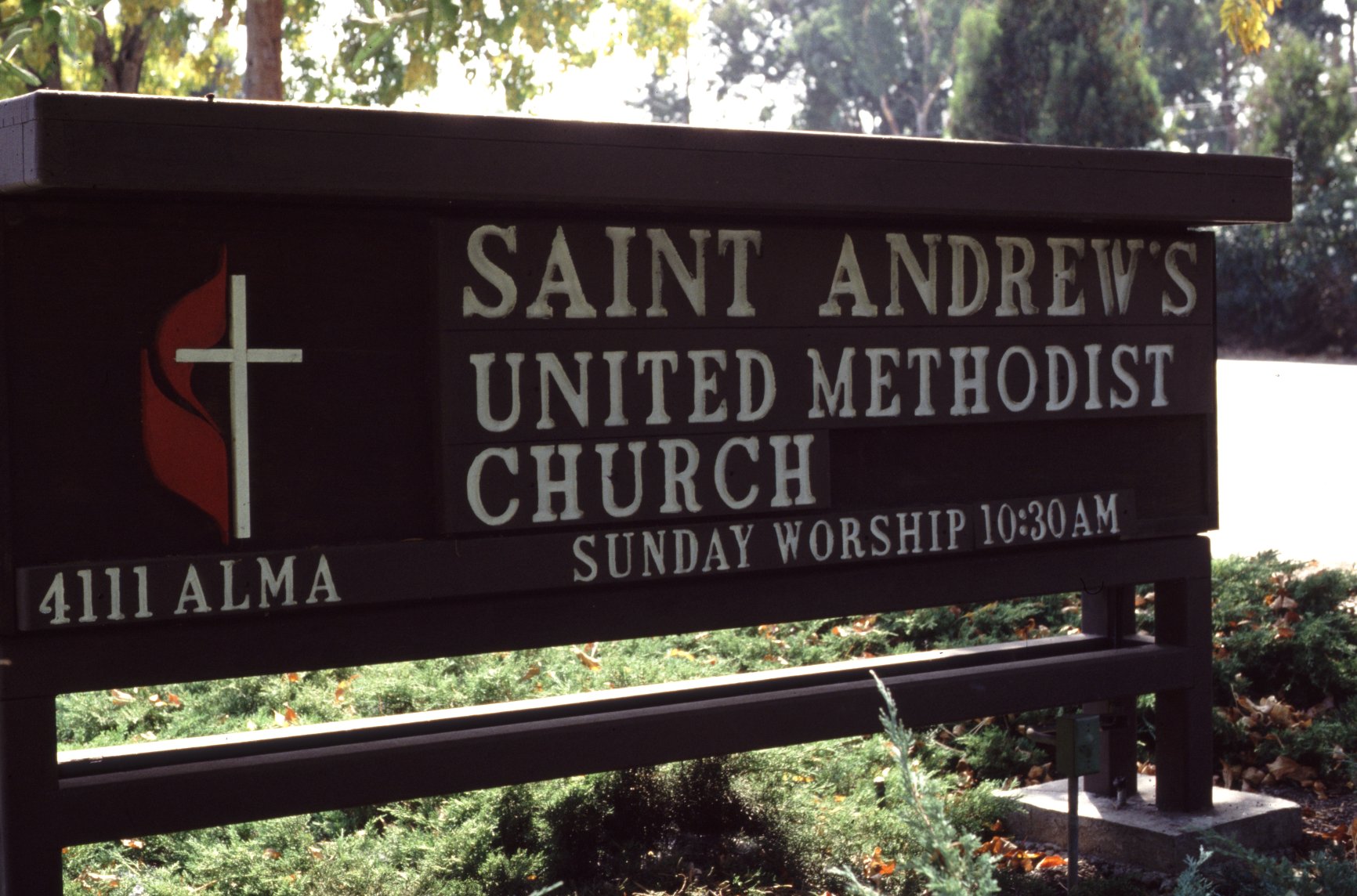 Worship services each Sunday at 10:30 am.
Christian Education classes for youth
Child care is available.
---
Location
We are located at

4111 Alma Street

, in south Palo Alto, between San Antonio and Charleston Avenues.Map

Phone: (650) 493-0900
---

We now host the
Almost Eden Garden Project
---
Other nearby UMC congregations
Trinity UMC, Mountain View
Aldersgate UMC, Palo Alto
Wesley UMC, Palo Alto
First UMC, Palo Alto
Some things we do together:
Coming Events, Calendar
News,
Recent Happenings
Kids stuff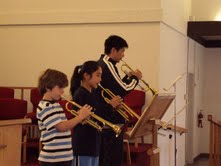 United Methodist Women
St. Andrews Scholarship Fund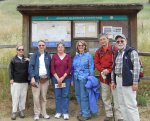 Our Vision: Journey In with God in our daily lives;
Journey Out to love others and all Creation in the presence of God.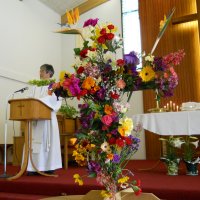 Easter 2011
&nbsp
Some agencies that we support:
LifeMoves (formerly InnVision) &nbsp
Habitat for Humanity
UMCOR
Sierra Service Project
South Palo Alto Food Closet
---
Why I come to St. Andrew's?
"St. Andrew's people are working at spreading Christ's love both within the membership and to those outside of it." S.J.